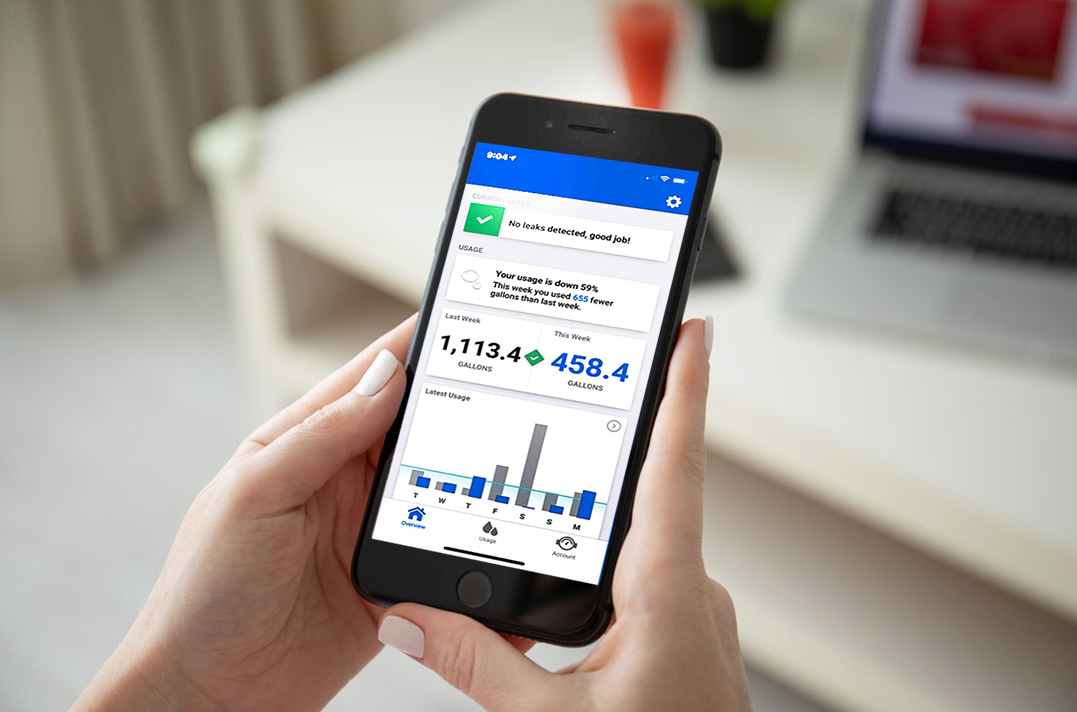 City of Carencro water customers can get detailed information about their water usage with our new online water meter portal and mobile app, EyeOn Water. This tool connects you to your account, enabling you to:
Quickly view your recent water usage with a two-week comparison
View detailed water usage history by day, week, month and year
Discover your short- and long-term water usage trends
Detect leaks and reduce water waste
Easily contact our utility department
Simply use your new account number, found on your monthly bill, to set up your online account at this link. 
Enter your billing zip code and account number to find your account. Once you complete registration you will arrive at your dashboard. If you have more than one account, you may use the "Link More Accounts" link in the upper right to add accounts.
After using the website portal to sign up, you may set up the mobile app which can be found at the bottom of your dashboard web page or by downloading from the App Store or Google Play. 
Here's a helpful how-to video for setup instructions. Some notes on the video at these times:
:40 mark, Edit Leak Alert. Most households do not expect to use water around the clock. The most sensitive setting is "Continuous Flow" set for 1 gallon/hour for 24 hours.
1:15 mark, eMail notifications. Please note you can have the notification sent to multiple email addresses and your phone.
1:30 mark, hover over the "i" logo for a popup window with the email format for your specific cellular service provider to send text messages to your phone.
1:40 mark, select "Day" to get daily alerts about your water leak.
1:45 mark, slide the Test Alert button to Active and then Save. You should receive a Test Alert message to all email addresses and your phone.