Parks & Recreation

The Parks and Recreation Commission of Carencro (PARC) provides a variety of recreational opportunities and events for the citizens of Carencro, including the free outdoor music series, Mercredi Show; a hot-air balloon festival, Glow in the Cro; a summer recreation program; and youth and adult sports activities.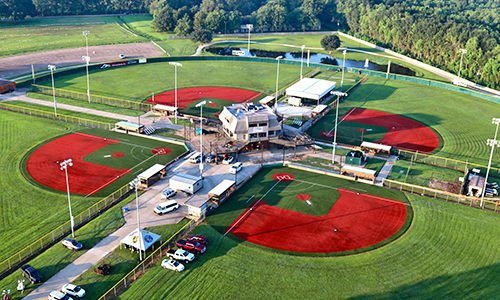 Carencro's Pelican Park is a modern facility with artificial turf infields. The park hosts youth and high school baseball, co-ed league softball and league flag football. There is also a concert stage that hosts the Mercredi Show concert series twice a year. The park is ideal for special events and large-scale entertainment in the off-season, November through January. For more information on special events reservations, call 337-896-5000.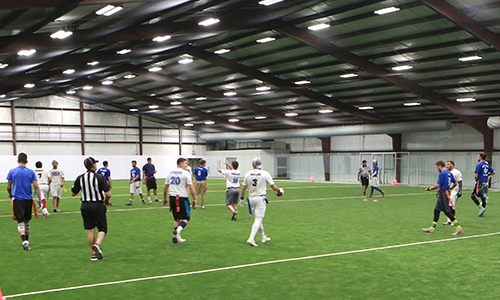 The Carencro Sports Complex, 3607 NW Evangeline Thruway, offers an indoor turf field for soccer, flag football, lacrosse, kickball, knocker ball or any sport played on turf. The air-conditioned complex is open year-round and can be reserved for parties. For more information on special events reservations, call 337-896-5000.
Carencro Park, 4003 N. University Avenue, features 17 acres consisting of an open play area, tennis courts, basketball courts, lighted ball fields, t-ball, covered picnic areas, restrooms, handicapped restrooms, water fountain, and a children's playground with baby equipment.
The Carencro Area Youth Sports, Inc. (CAYSI) is a volunteer organization that coordinates programs for boys and girls, ages 5 – 16. Youth soccer is offered through the Lafayette Parish Parks and Recreation Department. For more information on any youth sports program, call 337-291-8361.
The Carencro Summer Recreation Program is available for kids ages 9–15. For a minimal fee, kids participate in seven weeks of organized team sports, recreational games and special activities. For more information on the summer program, call 337-501-7919.
The Carencro Senior Center offers scheduled activities Monday through Friday for seniors age 60 and older. The activities include computers, art class, piano lessons, pokeno, bingo, exercise equipment, exercise classes, and more. Also, Beau Sejour Estates is a Meals on Wheels Program site. Seniors can come in Monday through Friday to receive a freshly prepared, well-balanced meal at 11 a.m. Once a week, there is a bingo game. For more information on the senior programs, call 337-886-6708 or visit our Facebook page.