City of Carencro Leadership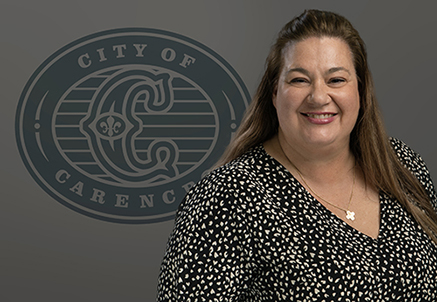 CHARLOTTE STEMMANS CLAVIER
[email protected]
City Council meetings are held on the third Monday of each month at 6:00 p.m. in City Hall, 210 E. St. Peter Street.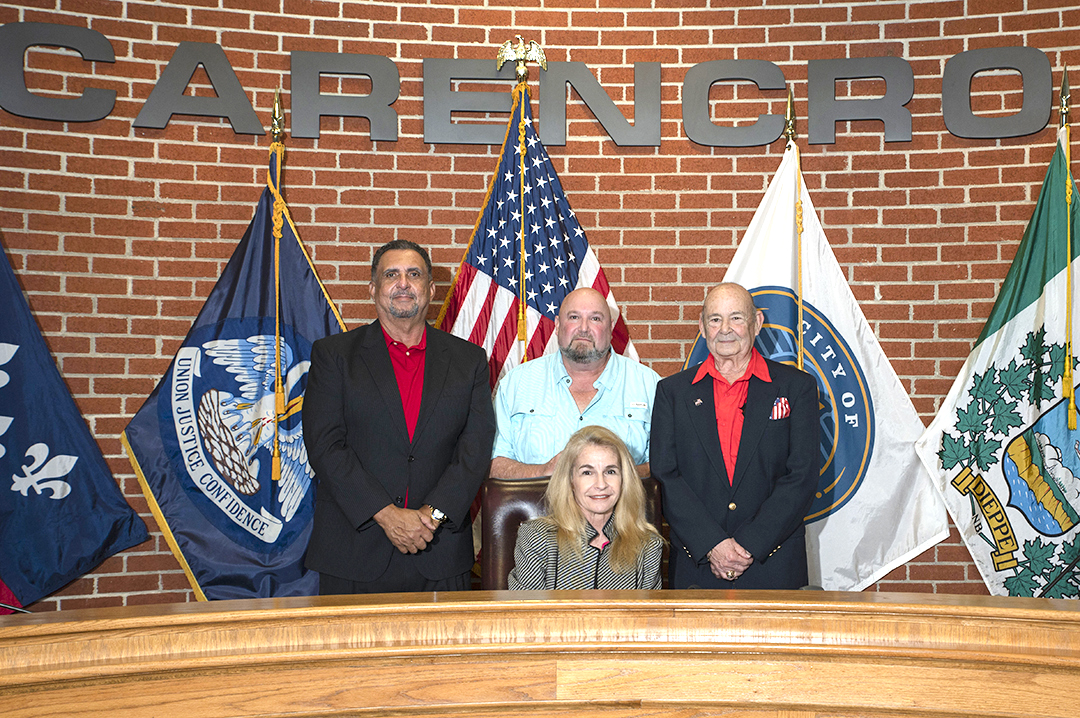 Standing L-R: Purvis Morrison, Chief Administrative Officer; Bryan Breaux, Project Manager; and Tommy Angelle, Director of Public and Governmental Relations. Seated: Lisa Meche, City Clerk.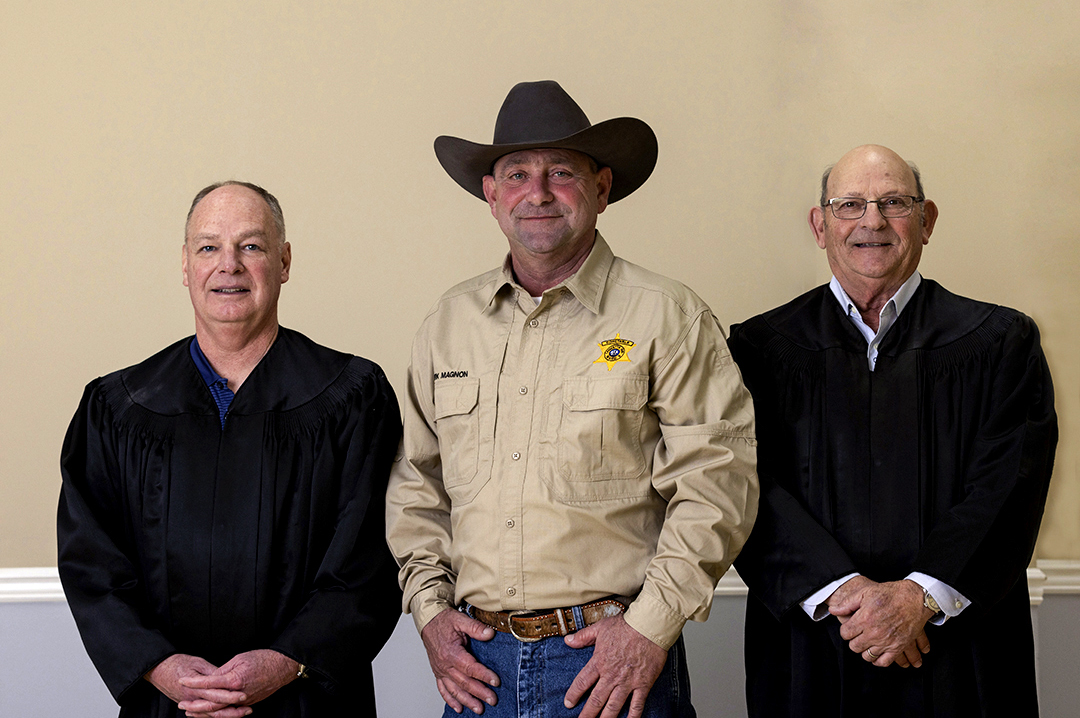 L-R: Kevin Credeur, Justice of the Peace; Kirk Magnon, Constable; & Mike Angelle, Justice of the Peace. Not pictured: Russell Comeaux, Constable.